About a month ago, the LPOW office was notified of a new RV park being developed on private property along the Pend Oreille River. The concerned citizen sent along pictures of the property, showing that all the vegetation along the river was stripped from the shoreline, filter fabric installed, and massive quantities of sand trucked in to create an artificial beach. This action by the property owner is in complete violation of Bonner County Revised Code (BCRC). These codes were adopted to specifically protect the shoreline within 40 ft of the high water mark and preserve the natural vegetation as a means of reducing nutrients and sediment from entering the lake. To add fuel to the fire, all of this was done without obtaining a permit from Bonner County.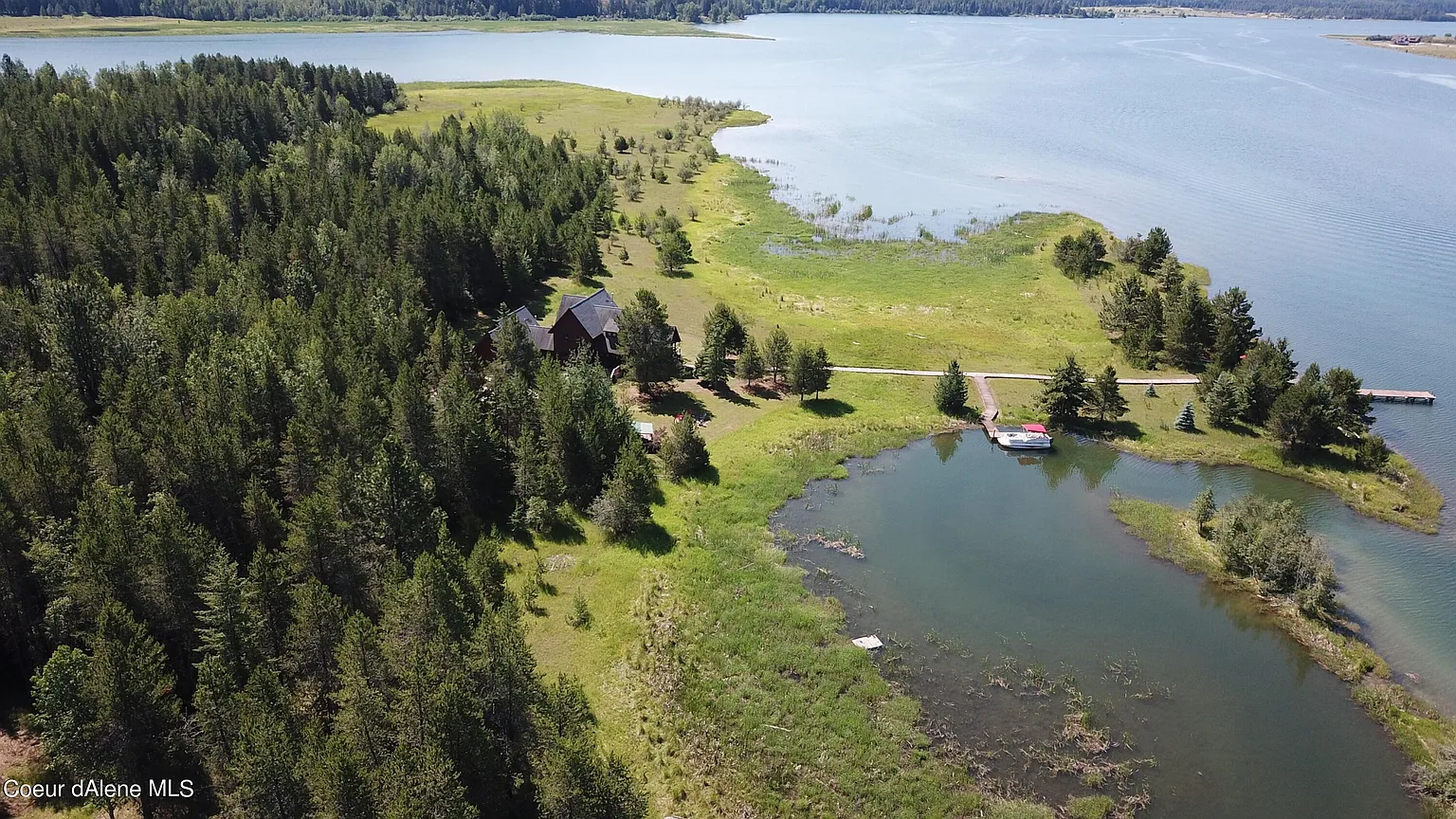 The one permit that the owner did acquire was from the Idaho Department of Lands (IDL) for a dock and boardwalk, which he then constructed over twice the legal size. He then exacerbated the situation by treating the dock with Copper Green, an extremely toxic wood preservative and carcinogenic substance. As per the label, this material poses risks to fish and invertebrates when used in aquatic situations. Improper use of this chemical is against federal law. The owner also constructed over 20 RV sites without a plan, assessment, or permit from Panhandle Health for proper sewage disposal. RVs have already been seen parked at this illegal RV park and connected to the "septic" hookups.
On July 13th, 2021, the Bonner County Prosecutor filed an official complaint against the property owner for developing an RV park and taking out the vegetative shoreline buffer without following BCRC. The complaint stated that, "RV parks in Bonner County are only permissible on property designated for Rural zoning after the issuance of a conditional use permit" (BCRC 12-333). In addition, BCRC 12-714 establishes a "vegetation buffer management area" within 40 feet of any shoreline and requires that non-invasive vegetation be left intact and undisturbed by landscaping, such as the installation of an artificial beach. The County has now ordered the property owner to remove any sand placed in the vegetative buffer management area and return the area to its original condition, in addition to prohibiting the operation of an RV park on the property without an approved conditional use permit.
We have all noticed the major development boom in our area in and around our watershed. However, it's frustrating to see so many irresponsible developments along our lakeshore that pose a major threat to our shared waterways. Local laws guiding land use are put in place to protect our natural spaces and preserve them for all of us. When developers and property owners construct projects without following BCRC and other laws, we all end up paying the price.
We are thankful that our county is taking action against this incident and encourage local citizens to continue to notify the local authorities if they see something out of place. We also want to thank the concerned citizen who alerted us about this illegal RV park and who sounded the alarm to multiple agencies and organizations. We can't see or know everything that's happening around our lake, so thank you for being our eyes! Moral of the story is: if you want to develop a project, whether you're along the shoreline or not, get a permit and follow it!
Sandpoint Reader: "Bonner County files complaint against Sagle RV park developer" (7/23/21)