The outbreak of the novel coronavirus and the threat of COVID-19 has induced widespread concern across the globe. Even our small community in north Idaho is affected and we are all learning how to deal with this new and altered reality. During this time, we must come together and encourage one another to stay safe. There is no better time then now to reach out to our family and friends and let them no how much we love them.
While we are all quarantined, or practicing social distancing, the LPOW team has collaborated to create a list of ideas and activities to keep you from getting cabin fever. With all the scary news going on around the world, it's easy to get caught up in the panic of it all. Hopefully something on this list will resonate and help you lose yourself, maybe for just a moment, while learning something new. From book recommendations, hike suggestions, to educational resources, we hope you and your loved ones will be able to utilize some of our ideas to stay healthy and stay sane!
Online Resources
The Ice Age Flood Institute website has a wealth of information regarding the great floods that shaped Lake Pend Oreille, as well as a large portion of the geography of Idaho, Washington, Montana, and Oregon. Now is a great time to learn something new and utilize online resources!
While libraries are closed, you can still use Libby, an app that helps you access hundreds of online books from your local library – all you need is a library card number to make an account!
Books
Sandpoint's Early History: A story of how pioneers carved this city out of a wilderness by Gary L. Pietsch – This is the first book that details the history around Sandpoint, from the Great Missoula Floods to the settlement of town. Written by a local author and historian, all proceeds of the book benefit the Bonner County Historical Museum and historical society!
New Confessions of an Economic Hit Man by John Perkins – This is the second in the series after Confessions of an Economic Hit Man back in 2004. It's written by an economic forecaster for some of the world's largest infrastructure projects funded by the World Bank and the IMF. John Perkins was instrumental in making those projects happen and his realizations regarding the true objectives compelled him to come clean. His story is both fascinating and disturbing!
Eager: The Surprising, Secret Life of Beavers and Why They Matter by Ben Goldfarb – A great read for those interested in the history of beavers in the US and ecological restoration projects. This educational and surprisingly entertaining book helps you to understand the importance of beavers and what is being done to help incorporate them back into the modern world of hydroelectric dams and irrigation systems.
The Monkey Wrench Gang by Edward Abbey – This is the story of a group of eco-warriors who seek to prevent exploitation of the American wilderness, using sabotage. Perhaps the inspiration for the "Earth First" movement.
The Overstory by Richard Powers – If you thought you understood trees and their lives, think again. A fascinating page turner with tremendous depth, scientifically sound and compelling.
My Story As Told By Water: Confessions, Druidic Rants, Reflections, Bird-watchings, Fish-stalkings, Visions, Songs and Prayers Refracting Light, From Living Rivers, in the Age of the Industrial Dark by David James Duncan – Author of The River Why delves into the vital connections between humans and the source of all life.
Silent Spring by Rachael Carson – The seminal oeuvre that helped to start the environmental movement in the U.S.
The Drunken Botanist by Amy Stewart – Ever wondered how, when and where any and every alcoholic drink in the known universe was derived? Herein lies the answers to all your questions.
Podcasts
The Wild with Chris Morgan from KUOW – This immersive podcast brings listeners along as wildlife biologist Chris Morgan explores how nature survives and thrives alongside (and often despite) humans. Based in the PNW, but with episodes across the world, this podcast helps you learn how to appreciate nature with a new perspective.
Your Wild Place from Friends of Scotchman Peaks Wilderness – Produced by another local nonprofit, this wonderful podcast helps take you outside and explore the great wilderness that we're surrounded by in northern Idaho/northwest Montana. Especially during quarantine, these episodes help you appreciate the outdoors and our own "wild" places.
Activities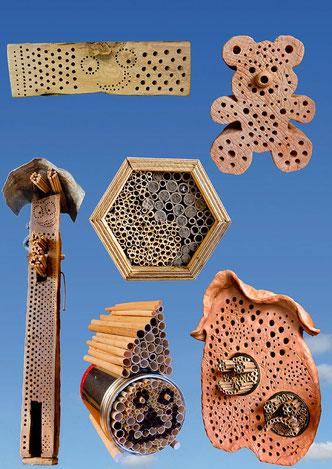 Now that Spring is finally here, it's the perfect time to get out in the garden and get your hands dirty. Also, if you have the supplies, try building a bee condo with your kids! It's a fun DIY project that can encourage pollinators and add something fun to your garden
Cribbage is a great game to learn and has proven to be humbling when you think you are a good card player. Great for the kids as well!
Learn how to bake something new with your family! For baking beginners, 5-minute Artisan Bread is an easy way to make a basic loaf that you can easily alter or adjust to your taste. Also, you can touch bases with family members to discover their favorites or trade old family recipes.
AllTrails is a great way to find new hiking trails around Lake Pend Oreille and in the Idaho Panhandle National Forest. We are so lucky to live in an area full of trails and natural beauty, just make sure you check the conditions before you go and keep your distance from other outdoor enthusiasts to stay safe!
Movies & Videos
Dark Waters – A 2019 American legal thriller film directed by Todd Haynes that dramatizes Robert Bilott's case against the chemical manufacturing corporation DuPont after they contaminated a town with unregulated chemicals.
Bill Nye Saves The World – "Surviving in a World Without Water" – In the third season of Bill Nye Saves the World, scientist-turned-television personality Bill Nye continues to make the science of daily life bingeable. This episode focuses on the frightening questions on what life would be like without water.
Pandemic – A Netflix series produced before the current pandemic. Informational, disturbing, thoughtful.
If you have kids, Wall-E and Spirited Away are great environmental movies for the whole family!
Waterkeeper Alliance, our parent organization, recently put up a web page full of documentaries detailing incredible stories of Waterkeeper organizations around the world.
Wild and Scenic Film Festival has curated a collection of a few Wild & Scenic Official Selections available to watch for free. These films will help you take a moment to explore somewhere new and discover what some amazing people are doing to help protect and preserve our natural resources!
Resources
The City of Sandpoint has put together a webpage with detailed information about what is happening locally in response to the COVID-19 outbreak.
The Eureka Institute has been providing free meals to the community through their Free Meals Initiative, partnering with Pete Hicks, owner of Sandpoint Curry, Jeff Nizzoli of Eichardt's, and Andrea Marcoccio and Kennden Culp of Matchwood Brewing to provide free meals 3 times a week.
For Kids – Project Wet's website has lots of water related games for kids ages 7-12 and Project Learning Tree has family-friendly activities to do around the house!
Don't forget to stay in touch with us on social media to see what we are up to while we're working from home! Also, if you have any great ideas for how you are making the most out of your quarantine, please let us know! We will keep this page updated so make sure to come back to check out new ideas and suggestions.
Stay safe and stay healthy – together we will get through this!